SOCIAL MARKETING
Increase your reach by targeting travellers on Facebook and Instagram

Social advertising allows the targeting of a qualified audience on Facebook and Instagram by displaying advertising banners about your hotel and redirecting travellers to your official website.
INCREASE YOUR CONVERSION RATE
We advertise your official website to prevent OTAs from using your hotel's name and getting better rankings than your hotel's website. Not only does your website appear first on search engines, but your hotel brand is also protected.
DECREASE YOUR DEPENDENCY ON OTAS
Without you knowing it, OTAs spend thousands of euros on Social Advertising for your hotel. The only problem is that the link goes to their site and generates less profitable reservations for you. Free yourself from their grip by implementing your own strategy on social media!
USE THE POWER OF SOCIAL NETWORKS
Social Ads Campaigns take your marketing to the next level by increasing the number of visitors to return to your website. Target travellers interested in your destination and hotel when they are on Facebook and Instagram, two of the most powerful social networks.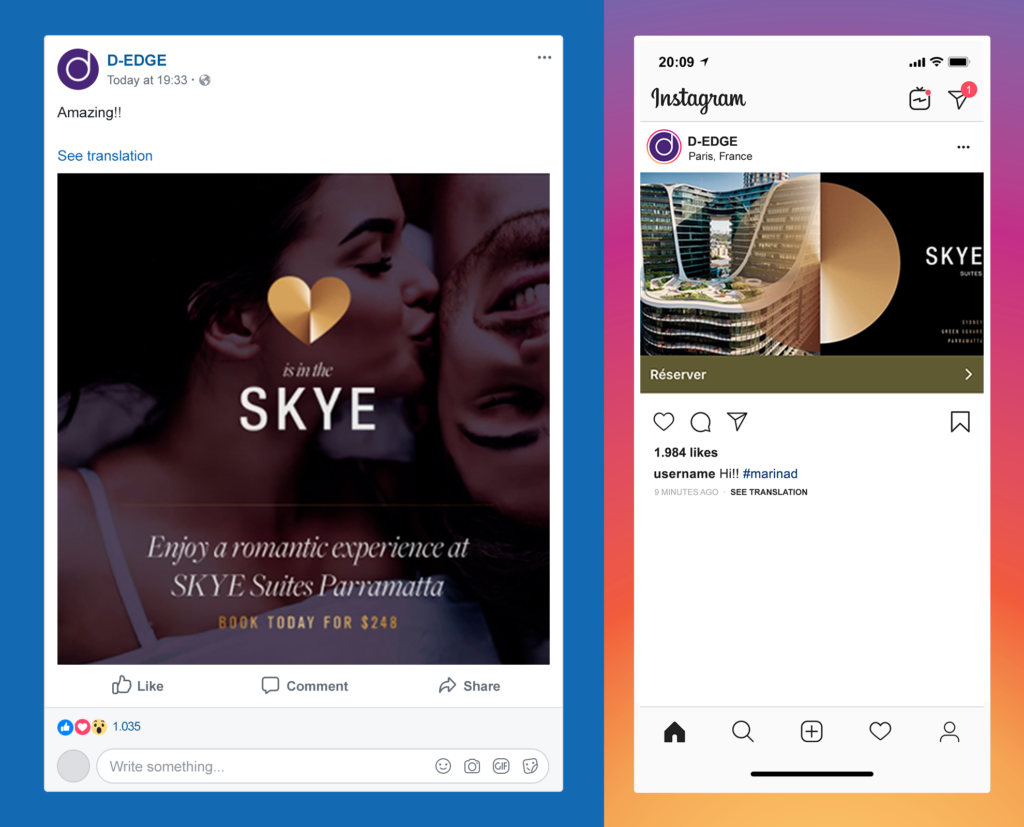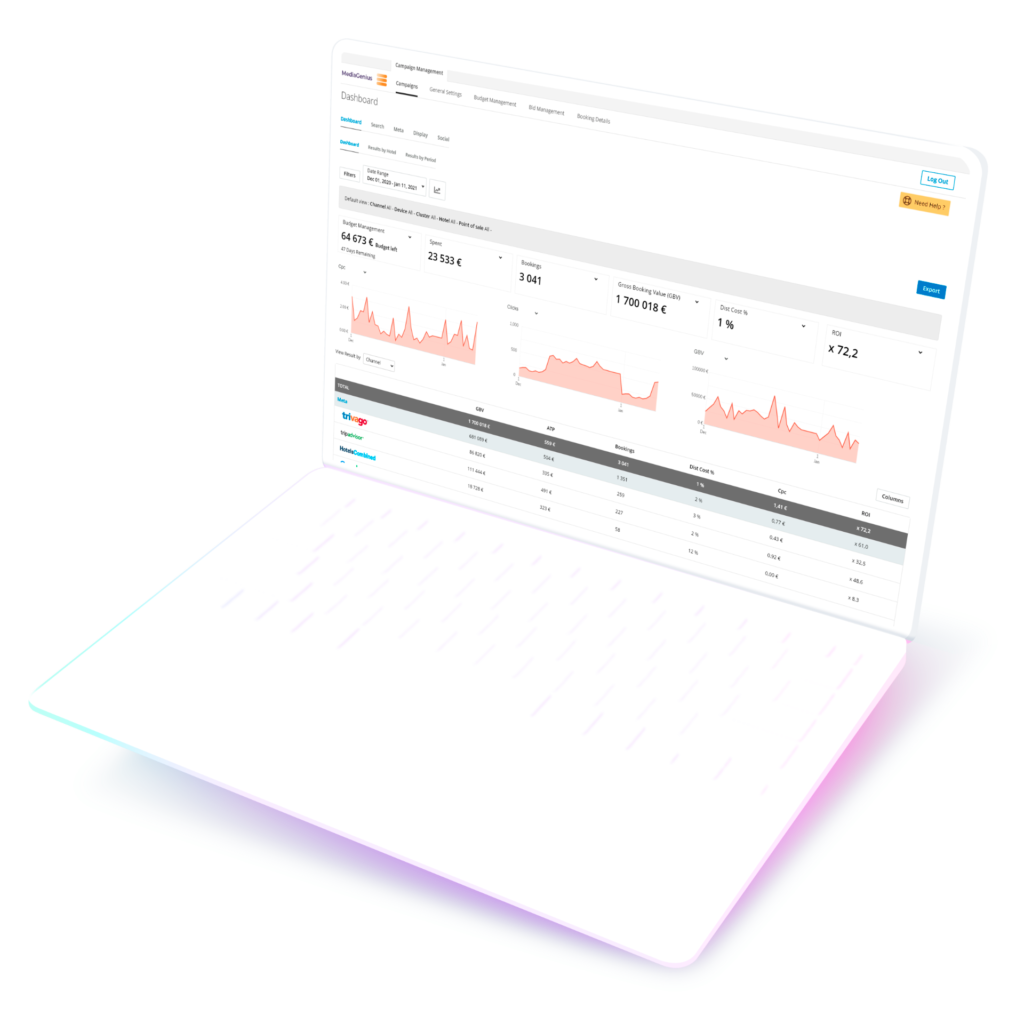 RELY ON AN EASY-TO-USE, EXHAUSTIVE PLATFORM
From setting up your budgets to managing your bids and monitoring results, we provide you with the best-in-class platform to manage and monitor your campaigns.
With MediaGenius, you can easily follow the evolution of income and bookings generated via Social Marketing, analyse your campaigns' performance, and fine-tune your strategy.
CHOOSE THE PACKAGE THAT SUITS YOU BEST
Increase your website's visibility, traffic, and conversion thanks to online advertising.
We offer various business models depending on your digital expertise and internal resources. Whether you're looking for a commission-based or an agency-style solution, or just for connectivity, we'll find the one that perfectly suits your needs!
WE CAN HANDLE EVERYTHING FOR YOU
Our expert team of search campaigns managers is specialised in Hospitality. They can handle your whole Digital Marketing strategy on your behalf if you don't have the internal resources to do so.
ADVERTISE MORE, ONLY PAY FOR WHAT CONVERTS
Widely distribute your hotel on many digital media such as Metasearch, Display, Social Media, and Search. The cost per acquisition is only paid once, so you can leverage all possible channels.
With MediaGenius you can manage and monitor all your Digital Media campaigns from a one-stop-shop.
Social Marketing