PERFORMANCE ANALYSIS
Your distribution performance at a glance

Make smart business decisions.
Get a meaningful understanding of your hotel analytics through key KPI highlights. Keep control of all your properties statistics on a quick and simple overview dashboard

MEASURE YOUR DISTRIBUTION CHANNELS PERFORMANCE
Get a deep understanding of each distribution channel's performance and behaviour to make planning management decisions to increase your revenues.
Extract KPI and performance by markets worldwide, visualize strengths on an interactive heatmap and filter by channels.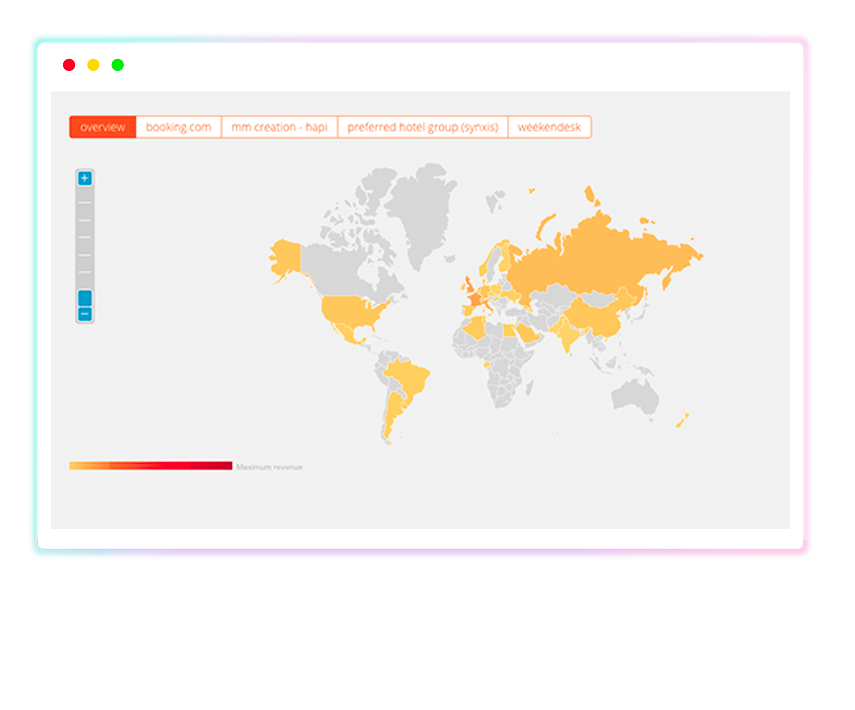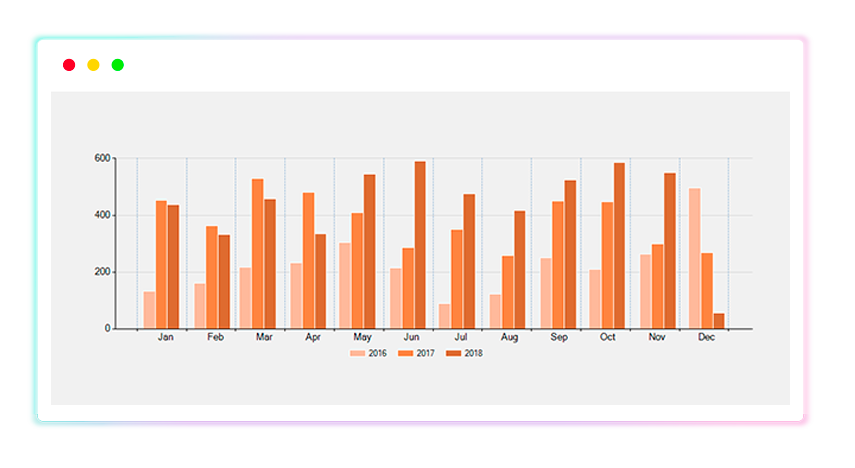 Monitor your stats for each of your properties, play with KPIs, export or share business results
ALL YOUR KPIS AT A GLANCE
Our dashboard gives a clear and complete overview of your business performance, highlighting meaningful KPIs about your sales and distribution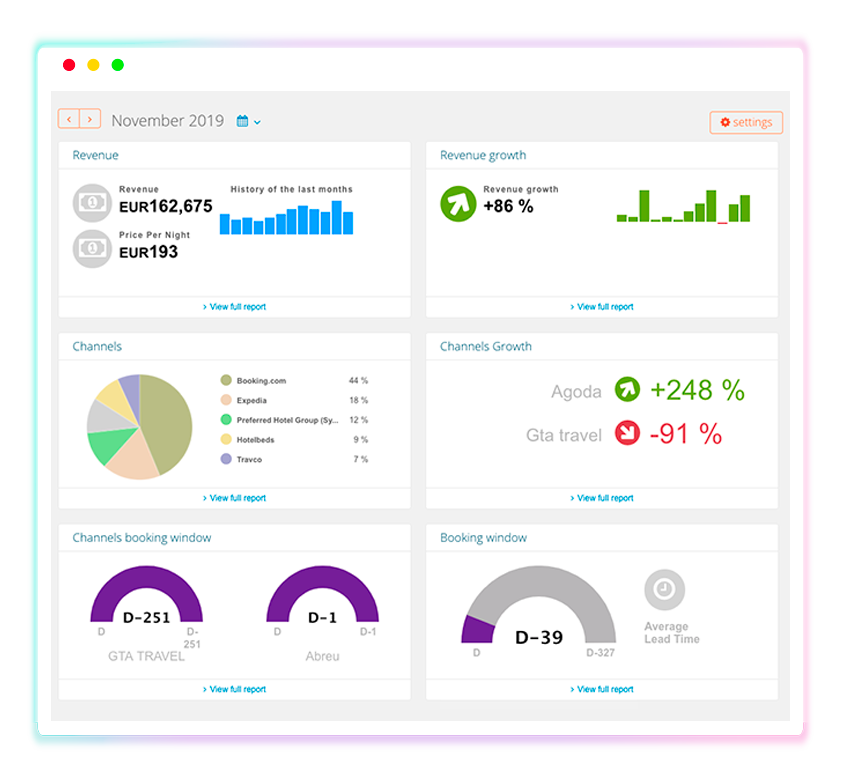 Our multilingual account management team support you at every stage and provide you with precious tips, thanks to their experience gained from working with all kind of hotels around the world.
CLEAR AND LOCALISED DOCUMENTATION
At ResNet you are autonomous but never alone. Our user documents are available any time online, 24/7. They are consulted thousands of times a day and are updated regularly by our experts.
Performance Analysis