DISPLAY MARKETING
Make your hotel visible at all steps of the search process

Display Marketing targets travellers that are preparing a trip to your destination. When they are the most likely to book, display advertising banners, driving them, or redirecting them to your hotel's website and ensuring you get more direct bookings.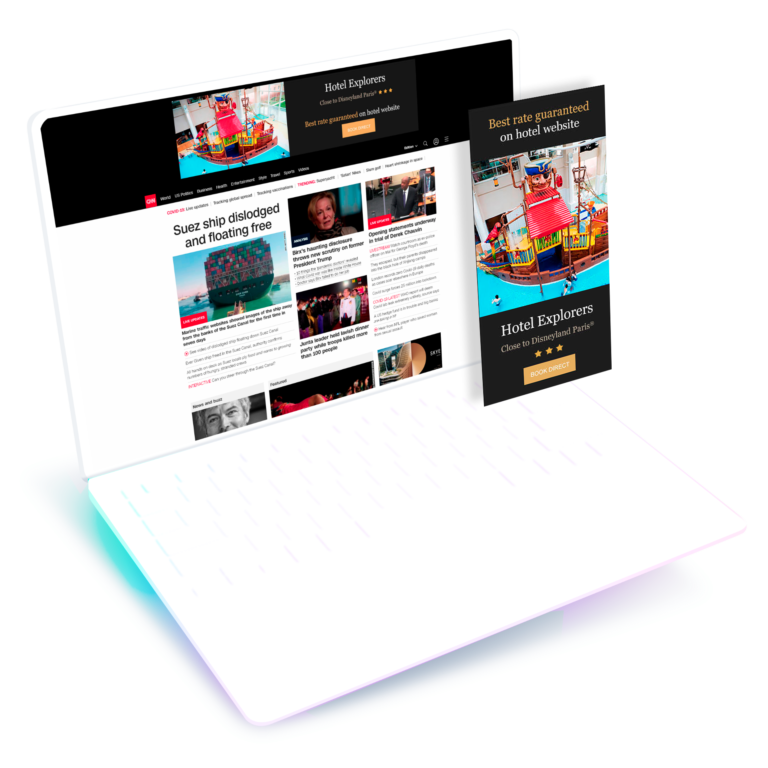 IMPROVE YOUR WEBSITE VISIBILITY
Without your knowing it, OTAs advertise for your hotel on your behalf, linking to their site instead of yours. Our banners will direct travellers on your official website to drive more profitable direct bookings for your hotel.
Our banners are reservation-oriented thanks to a precise segmentation and engaging messages. With a correct pricing strategy, banners will increase your site audience and almost double your conversion rate.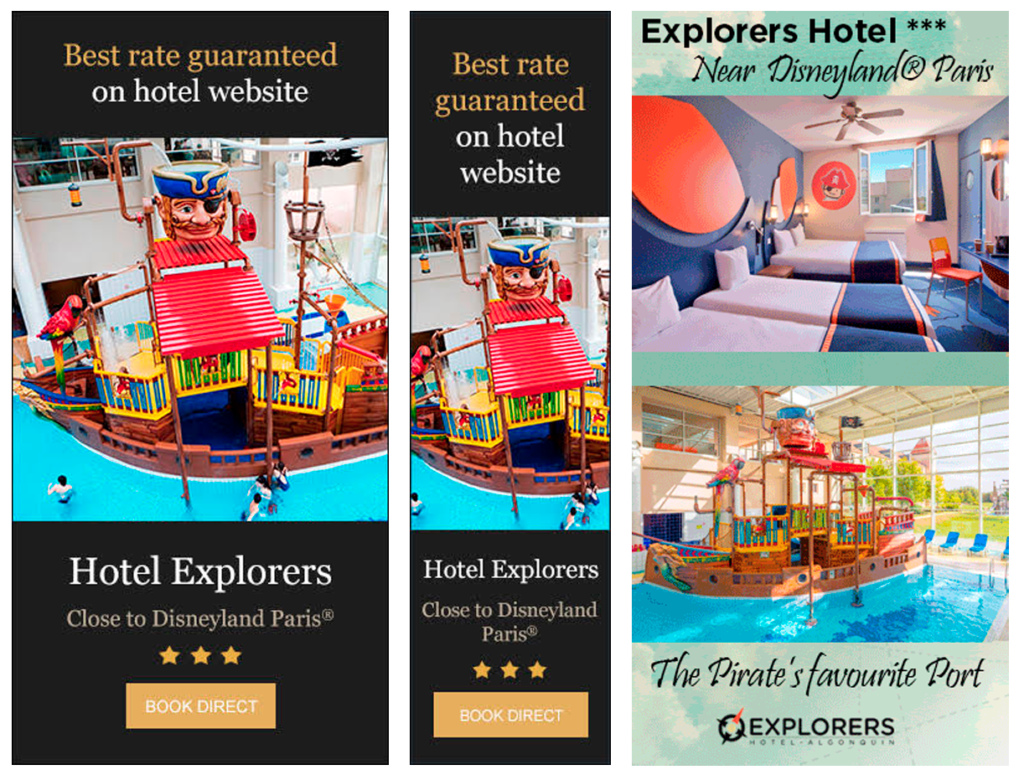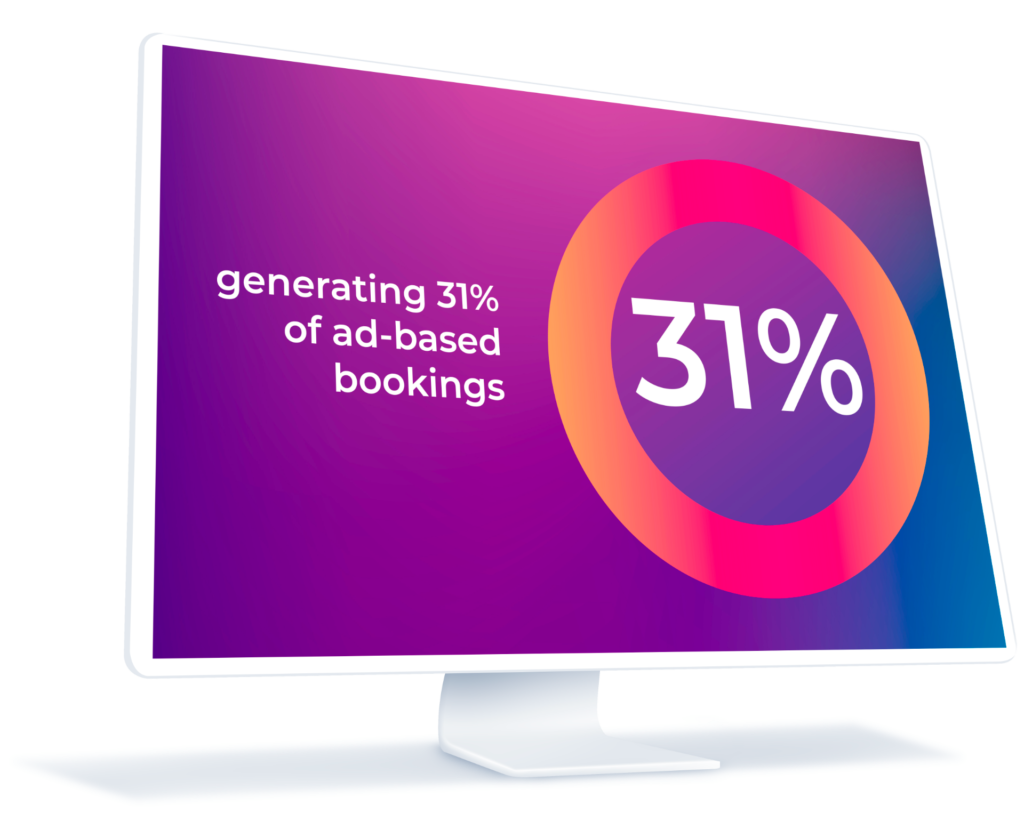 ONE OF THE MOST EFFICIENT DIGITAL MARKETING TECHNICS
Display advertising has become the second-highest performing advertising channel for hotels, now generating 31% of ad-based bookings. Boost your online advertising game by implementing the pre-targeting and re-targeting technique and watch your direct bookings increase.
RELY ON A EASY-TO-USE, EXHAUSTIVE PLATFORM
From setting up your budgets to managing your bids and monitoring results, we provide you with the best-in-class platform to manage and monitor your campaigns.
With MediaGenius, you can easily follow the evolution of income and bookings generated via AdWords, analyse your campaigns' performance, and fine-tune your strategy.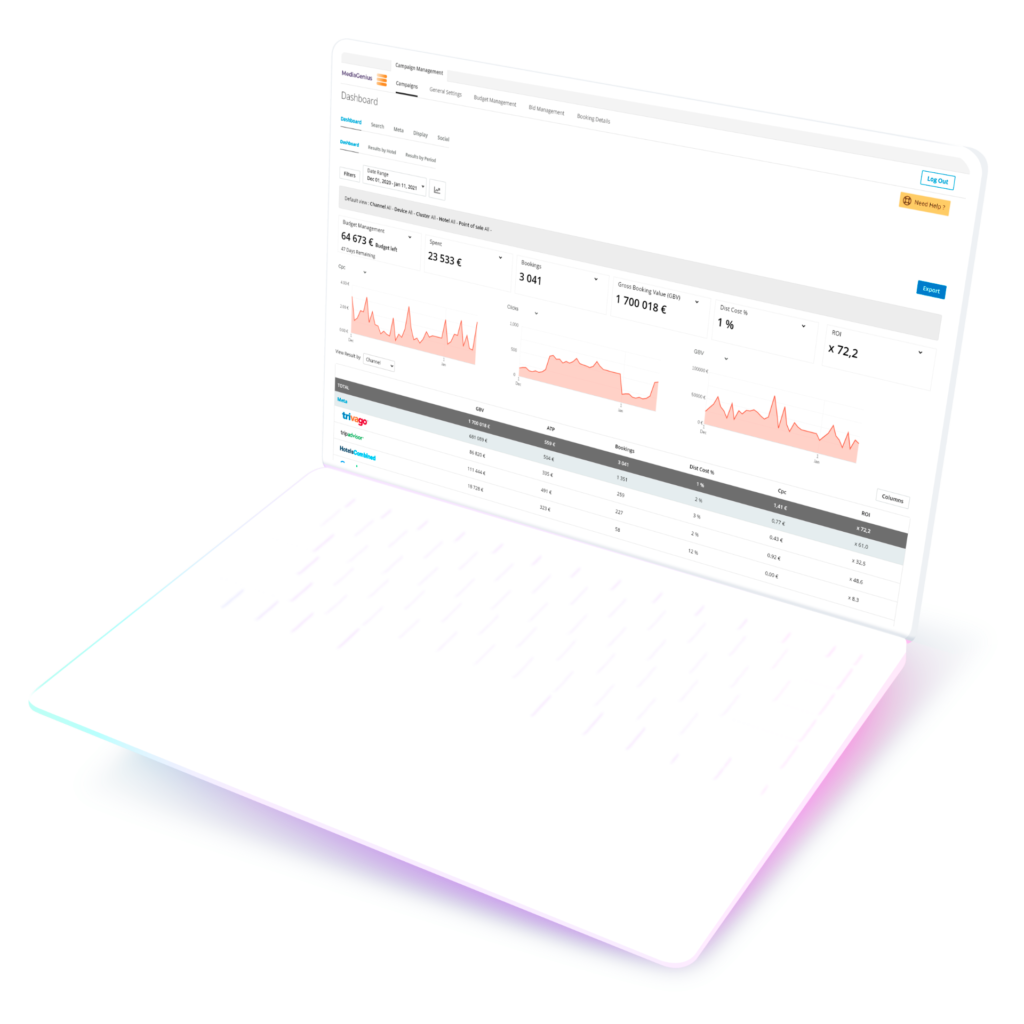 CHOOSE THE PACKAGE THAT SUITS YOU BEST
Increase your website's visibility, traffic, and conversion thanks to online advertising.
We offer various business models depending on your digital expertise and internal resources. Whether you're looking for a commission-based or an agency-style solution, or just for connectivity, we'll find the one that perfectly suits your needs!
WE CAN HANDLE EVERYTHING FOR YOU
Our expert team of search campaigns managers is specialised in Hospitality. They can handle your whole Digital Marketing strategy on your behalf if you don't have the internal resources to do so.
ADVERTISE MORE, ONLY PAY FOR WHAT CONVERTS!
Widely distribute your hotel on many digital media such as Metasearch, Display, Social Media, and Search. The cost per acquisition is only paid once, so you can leverage all possible channels.
With MediaGenius you can manage and monitor all your Digital Media campaigns from a one-stop-shop.
Display Marketing