CENTRAL RESERVATION SYSTEM
Interconnected or "à la carte" Cloud-based solutions to maximise the global distribution strategy of hotels.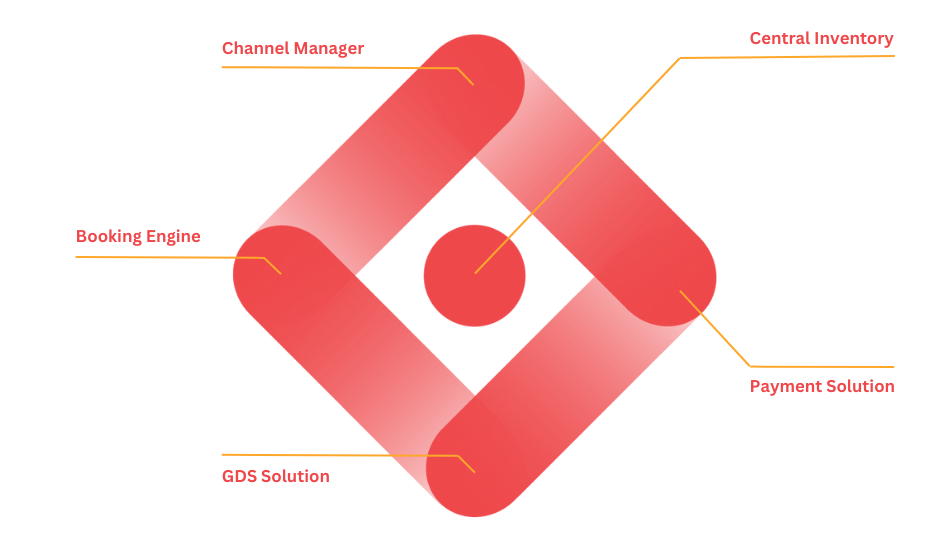 Your hotel's website should be your most profitable sales channel.
Our fully integrated booking engine will boost your conversion rate and turn your website into your hotel's highest-yielding shop window.
Ranked as the most easy-to-use tool by its 20,000+ users, our Channel Manager is recognised by hotel professionals as the most robust and most connected solution on the market. It is your best ally to maximise your online distribution.
We connect your hotel to GDS and help you increase your visibility to thousands of Travel Agents and corporate buyers on a global scale.
The Central Inventory System is at the heart of your CRS. From there, manage your rates and inventory, access your reports, and configure your system. Our Central Inventory is powerful and user-friendly. We've built it with our users so you can easily build complex and successful strategies.
Benefit from automated payment gateway solutions, that simplify and enhance the payment experience for hotels as well as their guests! Our solutions enable hoteliers to accept and provide more payment methods, authorise more transactions and simplify operations. We've done all the heavy lifting so that you can focus on growing your business. Fully integrated with the ResNet CRS, our solutions enable advanced hotel payment processing on all booking channels, all throughout the booking journey.
Our support team is available 24 hours a day and seven days a week. All our staff are seasoned hospitality professionals. We call them the "Hotel Angels" They speak your language, and understand your needs. They know that all questions are urgent when it comes to your business.
DEDICATED ACCOUNT MANAGEMENT
At ResNet we are committed to your business success. Our Account Managers are not only experts in our solutions, they are also your business partners. Trust them to fuel you with industry best practices, performance analysis and personalised advice.
CLEAR AND LOCALISED DOCUMENTATION
At ResNet you are autonomous but never alone. Our user documents are available online at any moment 24/7. They are consulted thousands of times a day and are regularly updated by our experts.
Central Reservation System