PRICE RECOMMENDATION
Optimise your prices

Let our automatic algorithm generate personalised daily rates, according to your own scenarios and market environment.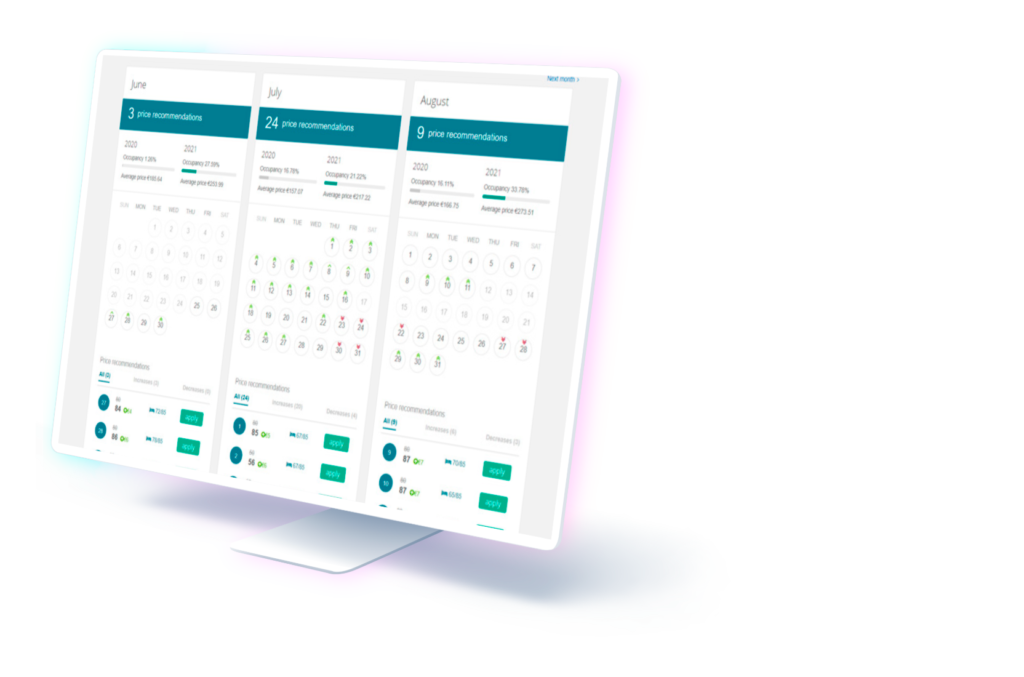 YOUR PRICE RECOMMENDATIONS UP TO 365 DAYS IN ADVANCE
Get price recommendations based on an analysis of specific factors such as your occupancy speed, your position on the market and events in your area.
Get information about the index of increase or decrease in your market. See your position in the market.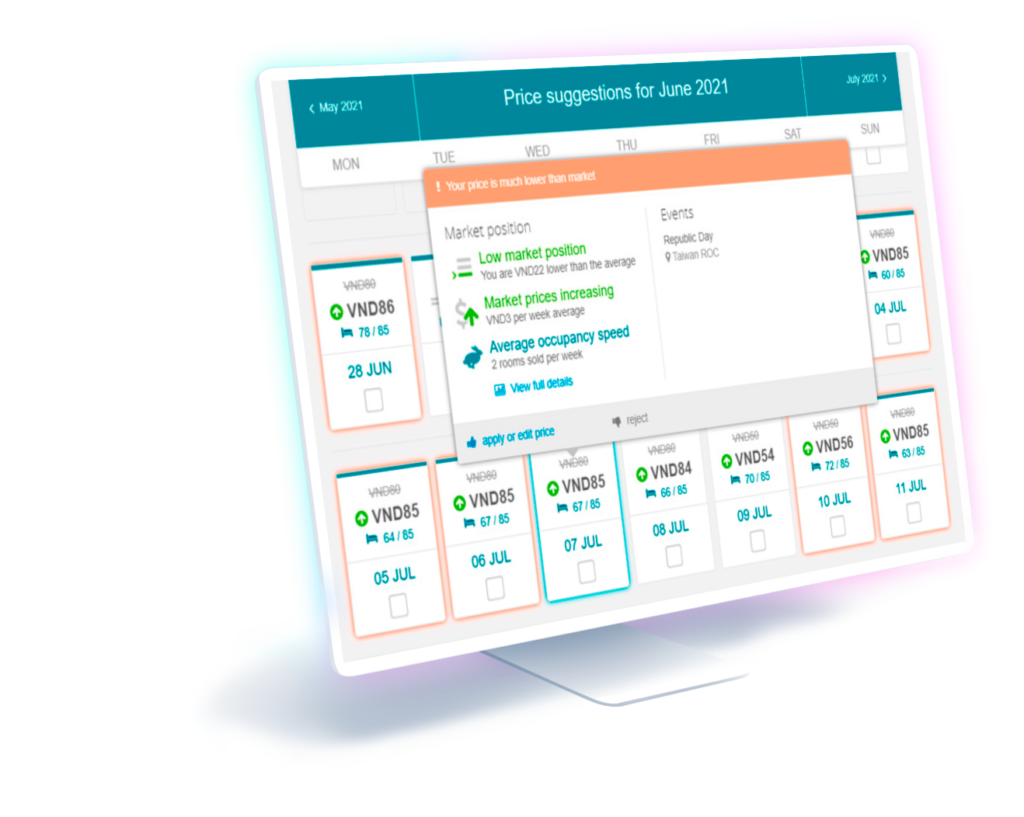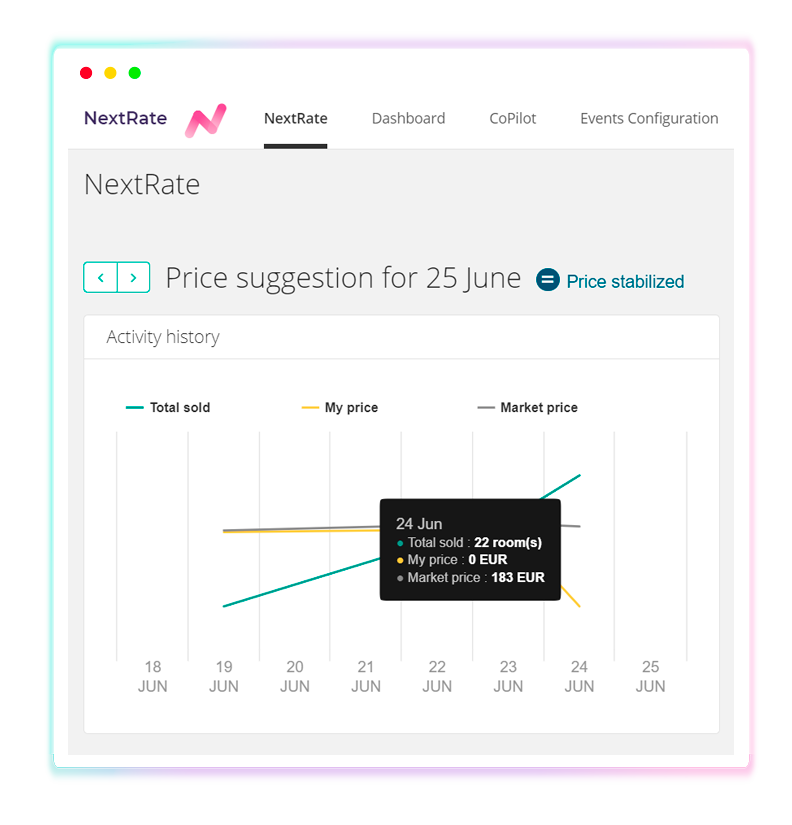 The pick-up is shown for 90 or 365 days, with a 90-day evolution history. The pick-up study is updated twice per day.
Craft your own rules with selected criteria from 84 scenarios. The recommended rates will be updated automatically in the Channel Manager, saving you at least 30 minutes a day.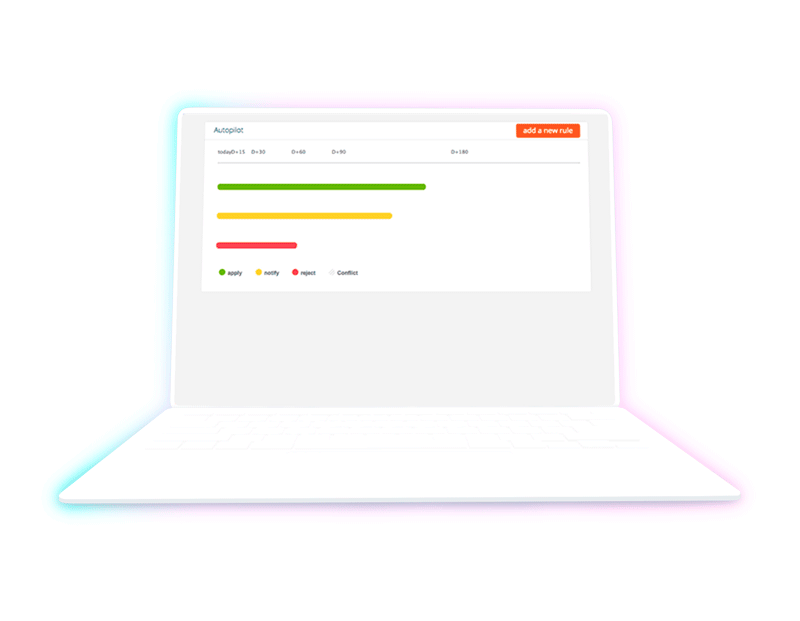 Your setup is realised within 24 hours and you get the support of a tool specialist.
Our support team will help in any way at your convenience (phone, email, etc.). All our staff are seasoned hospitality professionals.
At ResNet we ensure the platform availability is monitored day and night. You take care of your guest, we take care of technology!
Price Recommendation