CENTRAL DATA MANAGEMENT PLATFORM
Place your guest at the heart of your ecosystem

Your guests deserve a one-to-one relationship with you! Based on a Central Guest Profile, our Data Management Platform enables you to build a guest-centric strategy for both your Leisure and Business audience.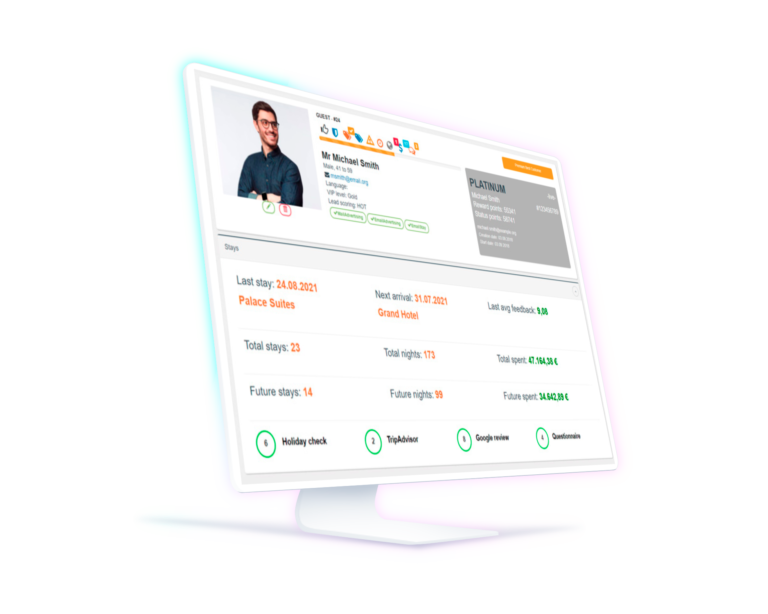 A UNIQUE CENTRAL PROFILE FOR EACH OF YOUR GUESTS
Our Central Data Management platform helps you bring all your data together in one central profile. Fed by the information present in all your other data sources (PMS, CRS, POS …) our solution provides extensive profile management by storing all relevant guest data in one place. With a clear vision of guest information (interests, birthdays, past booking data, etc), you can better understand your customers and build a true relationship.
Our unique data laundry process ensures the accuracy of data imported into our platform. With over 350 configurable filters, it will collect, clean, standardise your guest data from all sources (PMS, POS, Spa, Loyalty, etc). After merging duplicate profiles and correcting errors, it creates an accurate representation of your guests with a central and unique guest profile.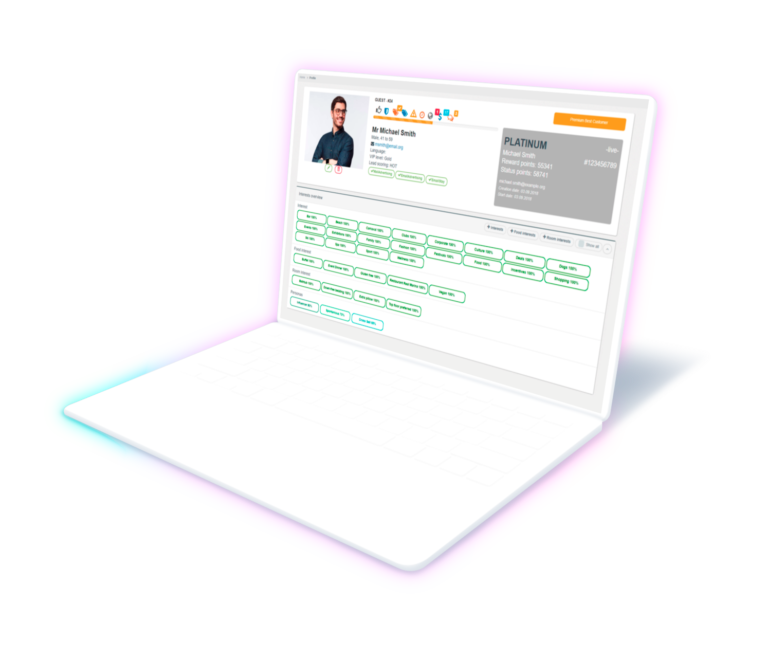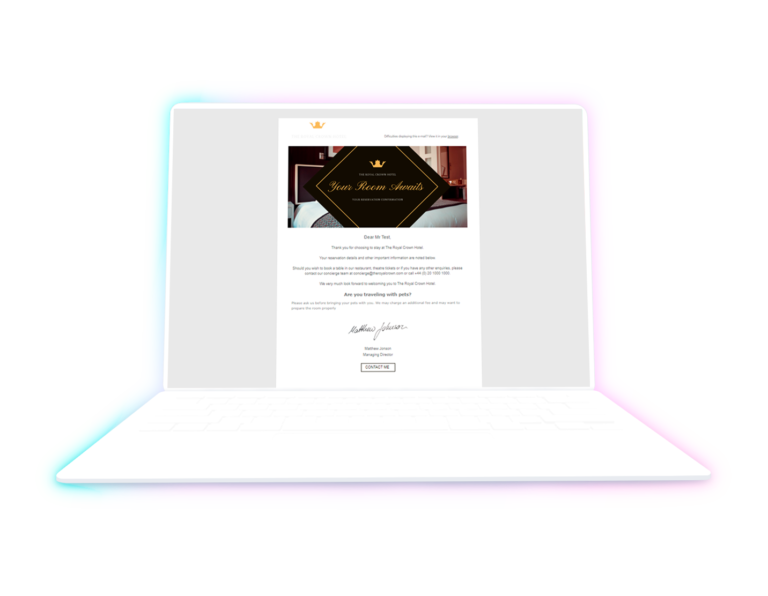 TARGETED AND PROFITABLE MARKETING CAMPAIGNS
Send the right message, at the right time, to the right guest! With our campaign management module, you can segment, target your audience, and schedule engaging marketing campaigns. Push your extras or create promotional packages and increase your average basket amount!
LEVERAGE ON YOUR GUESTS' FEEDBACK
Understanding what influences a good hotel experience is key to improve your service… and sales! With our guest feedback modules, manage your hotel's overall online reputation and keep improving your service by collecting valuable insights from your guests.
Customers are actively seeking the perks of a loyalty program. Integrated with our Central Data Management platform, our loyalty program allows you to set up different membership levels and rewards much like the miles or travel points system. Your guests accumulate points based on how much they've stayed and spent at your hotel and unlock different rewards accordingly.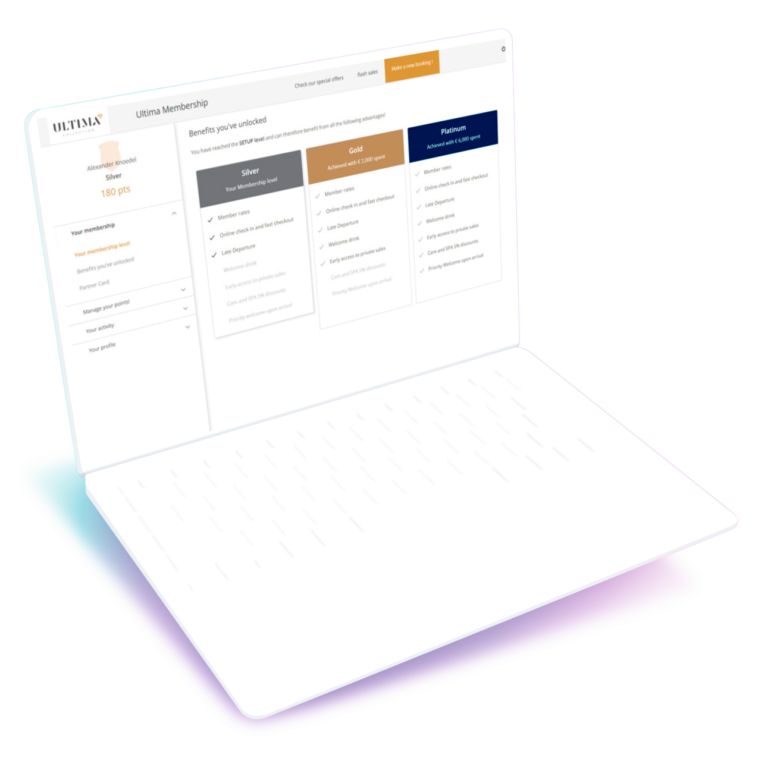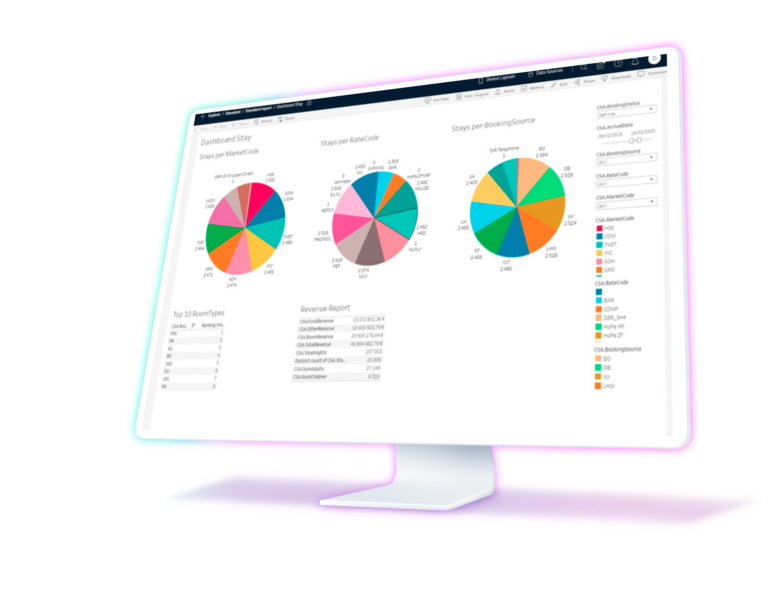 The analysis – provided by our in-system reporting or by our advanced business intelligence module integrating Tableau – is based on accurate guest data. You get a true understanding of the impact of your actions and make the best strategic decisions for your hotel. Whether you want to analyse the results of in-stay questionnaires or marketing campaigns, you can trust the accuracy of your analysis.
GDPR & PRIVACY COMPLIANCE ASSURED
Thanks to the central guest profile, the anonymisation of your customers' personal data as well as the processing of unsubscription requests are possible in just one click, and from just one place.
CONNECTED TO ALL YOUR OTHER SOLUTIONS
Rely on accurate guest data on any of your tools at any time! Thanks to our open API and 2-way connectivity to major PMSs, our platform pushes back the corrected data into all your other solutions.
CLEAR AND LOCALISED USER DOCUMENTATION
At ResNet you are autonomous but never alone. Our user documents are available online at any moment 24/7. They are consulted thousands of times a day and are updated regularly by our experts.
Our support team will help in any way at your convenience (phone, email, etc.). All our staff are seasoned hospitality professionals.
Central Data Management Platform